"Never judge a book by it's cover?" Yeah, Right!
Choose from hundreds of available cover designs
Included in your Author package is a professionally crafted book cover guaranteed to provide you with a look you can be proud of. Choose from our extensive line of predesigned book covers and let our talented graphics designers go to work, or mix and match elements for an entirely new look.
Whatever your genre: business, novels, self-help, children's, you name it, your cover will be matched to fit the proper dimensions and page count of your book. We'll provide you with an eye-catching ebook cover as well as a cover for your printed book. We'll take care of all the formatting, uploading and proofing. 3-D images of your book are included for marketing purposes as well.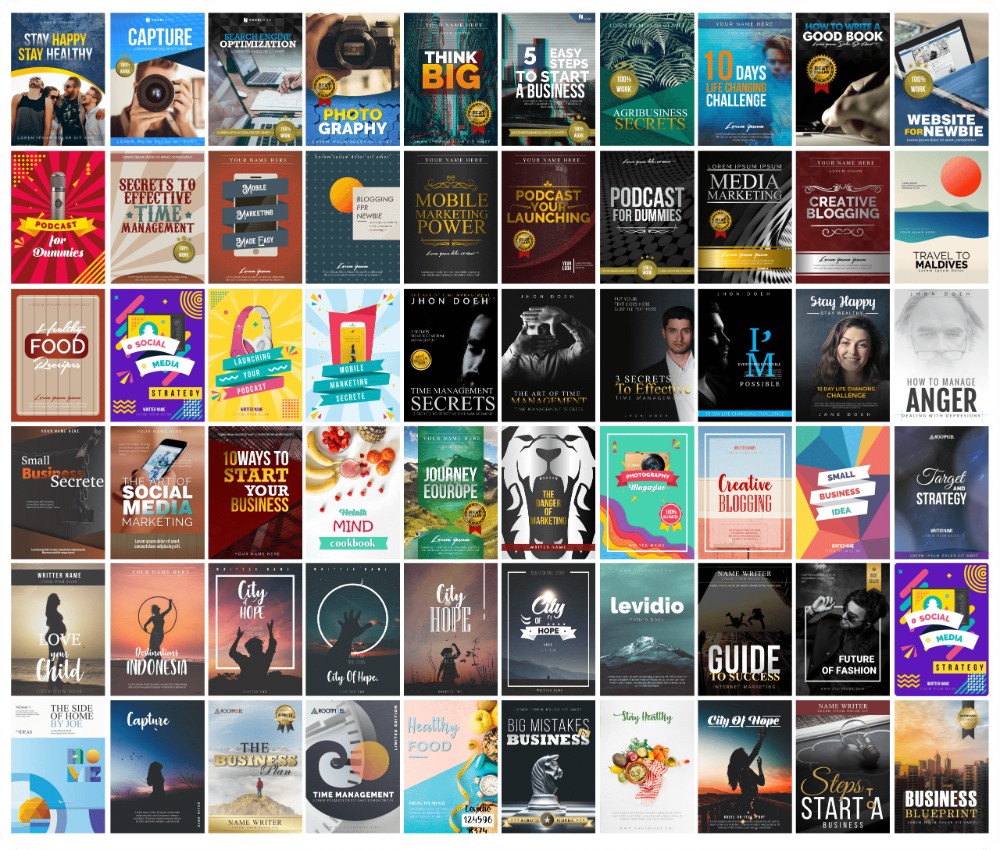 Select the # of the cover you like.
We'll replace the title and author in the template with the information you provide. It's that simple. We can also adjust colors, if required, and replace images. (If replacing an image, please supply a royalty free image that you'd like to use.) Price: $299. (Free to our author clients.)
Our design team can create a custom one-of-a-kind cover as well, if you choose to go that route. Just contact us using the form on the right and we'll work with you to design a unique book cover that is created to your exact needs. We currently charge $499 for this service. (Free to our author clients.)
Browse our cover library Below
To navigate through our cover templates below, click on the right arrow to advance forward, click on the left arrow to go back.
1.  Flat design for Kindle
2.  Front/back design for paperback or hardcover
3.  3D design for promotions and advertising
Additional services Available
Advertising Banners
Custom Author Page
Custom Author Web Site
Social Media Headers
Complete the contact form on the right for more details regarding these services.
How do I purchase a Cover?
Find the cover you'd like to purchase and click the Buy Now button on the slide.
Your Dream. Your Book. Our Mission.
Done For You Book Cover Design
Submit your book title and subtitle, and we'll create a high-quality book cover as well as a 3D promotional cover that you can use to sell and promote your book! Choose from hundreds of professionally designed covers. designs.
Do you want to get Started on your book?